Call for Tutorials
IEEE Eighth International Conference on
RESEARCH CHALLENGES in INFORMATION SCIENCE
May 28-30, 2014, Marrakesh, Morocco
Tutorial submission deadline:
March 15, 2014
http://rcis-conf.com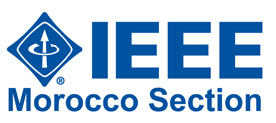 SCOPE AND TOPICS
The IEEE Eighth International Conference on RESEARCH CHALLENGES IN INFORMATION SCIENCE (RCIS 2014) provides an international forum for scientists, researchers, engineers and developers from a wide range of information science areas to exchange ideas and approaches in this evolving field. At RCIS'2014, among other regular topics a special attention will be given to Social Network Analysis (SNA). SNA has gained a significant impact in various fields of information science since social links between agents appear to be much effective to explain individual and global phenomena in multiple domains like biology, politics or business. RCIS'2014 will then focus on topics like:
Social Network Modeling and Simulation
Social Network Mining
Applications of Social Network Analysis
Information System Engineering
Requirements Engineering
Database and Information
System Integration
Data Management
Information Search and Discovery
Software Testing
Software engineering
Human-Computer Interaction

Web Information Systems
Grid Computing and Cloud Computing
Social Computing
User Centred Approaches
Decision Information Systems
Knowledge Management
Knowledge Discovery from Data
Business Process Analysis, Modelling and Design
Business Applications
Information Security Risk
Information and Value Management
Tutorials are 90 minutes free format sessions, where the presenter(s) share(s) a specific and top of the art practical know-how to conference attendees that are willing to participate. Tutorials run in parallel with other conference tracks, and participation is included in the attendees' conference fee. We invite proposals for tutorials that may address one or more of the above listed topics, although authors should not feel limited by them.
INSTRUCTIONS FOR TUTORIAL PROPOSALS
Tutorial proposals are limited to 5 pages. They must include:
A title;
A 150 words abstract;
Value of the tutorial for the attendees;
Learning objectives aligned with the value statement;
Description of how the activities in the tutorial support the learning objectives and how the proposer will pass his/her messages onto the attendees;
Expected background of the attendees;
A concise description of material(s) that will be provided to attendees;
Timetable that clearly indicates how the interaction with the audience will develop over time;
A short bio of the presenter(s);
A history of the tutorial: has this tutorial (or any derived version of it) already been given? If so, detail where and when, and how it has been received. Proven track record has to be balanced with the innovative aspect of the tutorial.
In preparing your proposal, you are encouraged to include some creative techniques to teaching and learning. Any teaching approach that ensures active interaction would be greatly appreciated by the RCIS audience. We encourage you to craft a tutorial that can deliver high quality content in an enjoyable way.
Please also consider including printed or online take away material for attendees. For example, templates, checklists, frameworks… that attendees can employ in their own settings.
We finally encourage authors to optionally include a 1 or 2 minutes video of the speakers teasing their tutorial.
IMPORTANT DATES AND PLACES
| | |
| --- | --- |
| Tutorial submission: | March 15th, 2014 |
| Tutorial notification | April 19th, 2014 |
| RCIS'2014 Conference: | May 28-30, 2014, Marrakesh, Morocco |
PROPOSALS WILL BE SENT TO AND EVALUATED BY
Maya Daneva
, University of Twente, Email: m.daneva@utwente.nl
Martin Mahaux
, University of Namur, Email: martin.mahaux@unamur.be
COMPENSATION
Tutorial speakers will receive a fixed honorarium of 350 Euros per tutorial (i.e., multiple speakers must share the honorarium). Additionally, free registration for the conference will be offered to the main presenter (one speaker, unless he is the only paying author of a paper presented at the conference).